TL;DR – Degamify the world, because vegan cookies are actually way better than you expected.
This picture will make more sense in the future
For a while there, I had a fever, and the only medicine was more game design (this is known as setting the comedic bar low, so you might later think I'm funny). I had a fever for game design as a subject, mind you, not me actually doing design. Yet, it's not only me that has been sneaking furtive sidelong glances with heart-shaped eyes in the direction of games. Video games as an industry has surpassed other "traditional media", like movies, books and such, in how much cash money it's making. They're making heaps upon heaps, as Ricky Baker might say. And underneath the towering tree of the games industry are an ecosystem of cottage industries popping up like mushrooms from the [ ? ]. There's games journalism, youtube channels, websites, and even them academics looking for that sweet sweet money and that sweet sweet data. Now more than ever the difference between the two are hardly noticeable, right Zuckie old sport? Oh! and remember that whole trend of gamification? Gamify your workplace! Gamify the classroom! Gamify you chores, your sex life, your finances! Game game GAAAMMEEE! It was quite the storm to weather through.
Falling head-over-heels into the rabbit hole of game design, I'm Super Bummed, Man, about the limits of games. I still enjoy games, but I don't like them everywhere. The last place I want competitive games are in the real world. You know, that place where we live or die depending on what happens. Yeah, that real world. And funny enough, aren't there a ton of dystopian books and movies out there that show the dangers of gamifying life? Before there were hungry games and runners of mazes, there was the Japanese cult hit Battle Royale (2000). Kids on an island with a bunch of weapons have to survive by killing each other until only one is left! If you go back, practically to ancient times, you might recall, totally, the 1987 movie The Running Man, starring California's governor-to-be, Schwarzenegger where he was pitted in a competition of life and death in some sort of maze with obstacles and other people. Hmm governor… game, game… governor, movies, games, money, rules…, whoops! Sorry, I was letting my thoughts get away from me…
Okay get it together Tony…, *ahem* Right! So let's actually reminisce to real ancient times, when ancient people would fight and die for glory, money and freedom! Wasn't there something that happened, in a tiny country in Europe, with stone pillars, princes, armor, tigers and junk? That's right, gladiators used to gladiate in Rome! Indeed, men (and sometimes women too) would be pitted against each other in Mortal Combatt™, and the people of that tiny country had the voyeuristic opportunity to marvel at all the rule-bound violence. For more info see Russell Crowe in The Gladiator where he played a Spanish schizophrenic that sailed around the globe challenging pirates to duels to the death. Great stuff!
Are you not entertained? 
Come to think of it, two of the most popular games out right now, like at 2:25pm, are Player Unknown's Battlegrounds (still in 'early release', not that it matters) and the oh-so-creatively named Fortnite Battle Royale. Both of these games are pretty much the same thing as those movies mentioned earlier (and each other). Take players and pit them against each other in a survival scenario where only the strong survive. But golly, wouldn't that be crazy to think about doing this in real life? Nobody in their right mind would put their life on the line in such a system, especially when they haven't even finished the second season of Stranger Things! Better to do something with no relation to competition or real world ramifications on you or your loved one's survival, like being productive members of society and going to work. That is unless, of course, your boss is trying to gamify your workplace, or if you live anywhere in the world.
This image makes sense in the past
Unless you aren't alive right now, you are in a competition for survival against everybody else, whether you like it or not. You are The Running Man! Yes, you are a giant bulky spandex-bedecked Austrian governor-to-be in his prime trying to survive in a competition of life or death! The political-economic theory of capitalism is founded on competition, just like games are, and this world is kinda in the throes of it right now. It's a system invented by a certain group of people wherein players/citizens must make their livelihood by out-competing others in a game of economic athleticism. No doping, you hear! There are indeed other systems out there, but there is one that is dominating the others and it isn't that intelligent starry-eyed sexy socialism that wants to own them means of production and take care of its people. No sirs and madams, much like certain people in power here at 2:43pm, its good old hot-blooded capitalism and its gropey-ass, not-so-invisible hand.
This sucks though right? Nobody wants to wake up every day and join a game of Monopoly, where all the real estate is owned by the same people who run the bank , who write the instruction book and who frickin' enforce the rules. Right?! Unless of course you have a little piece of the pie, which I'm saying you don't, because I'm writing the rules now!
The truth is, in competition, that zero-sum game, there must be losers if there are to be winners. Economic competition necessitates that some people will be in poverty and of frickin course it will be the less able and those with the least access to means of becoming competitive. Like poor and/or marginalized people/peoples. People like you or me, or perhaps people you know and love. All of this is starting to sound like the premise of a stupid movie starring some super hot actress named Jennifer who we now have to not like because she was a punk for messing with a Hawaiian sacred site.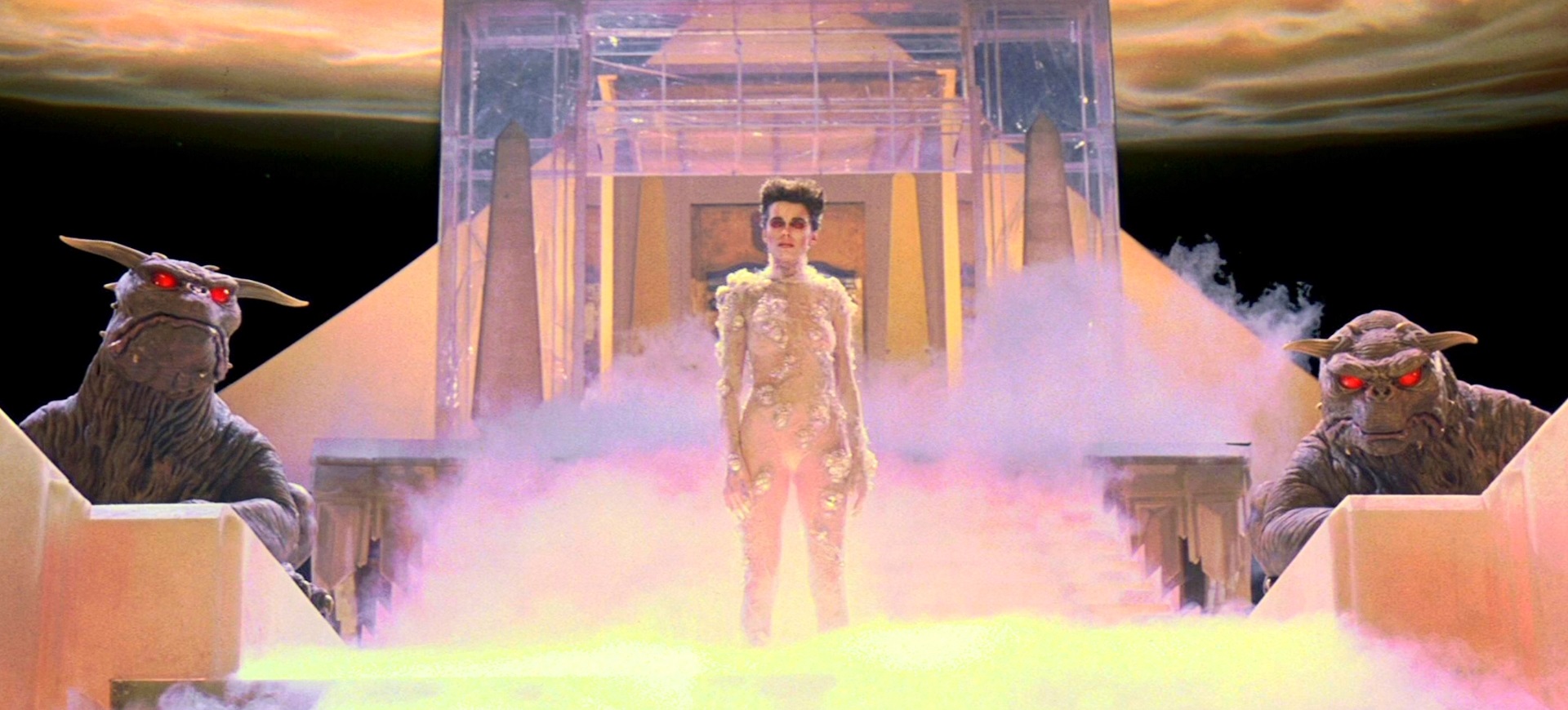 I'll be honest, I ❤ competitive games. I play Tekken 7, I even play the new Call of Duty, but I like to keep my competitiveness in the game, not outside of it. Do not gamify the real world. Gozer will not be destroyed by crossing the streams because she was created by crossing them! When I turn off the PS4, or close Steam out, I'm usually all Lorax and shit, with rose-tinted glasses in legal weed Washington with my liberal arts degrees, hugging people, laughing at the man, and having shared potluck lunches with vegan cookies and crap. Do yourself a favor and take your part in degamifying your life and the world, especially if you love games.
Harada WHY!?