tldr; Zhuangzi is to Chinese philosophy what Solaire is to Dark Souls.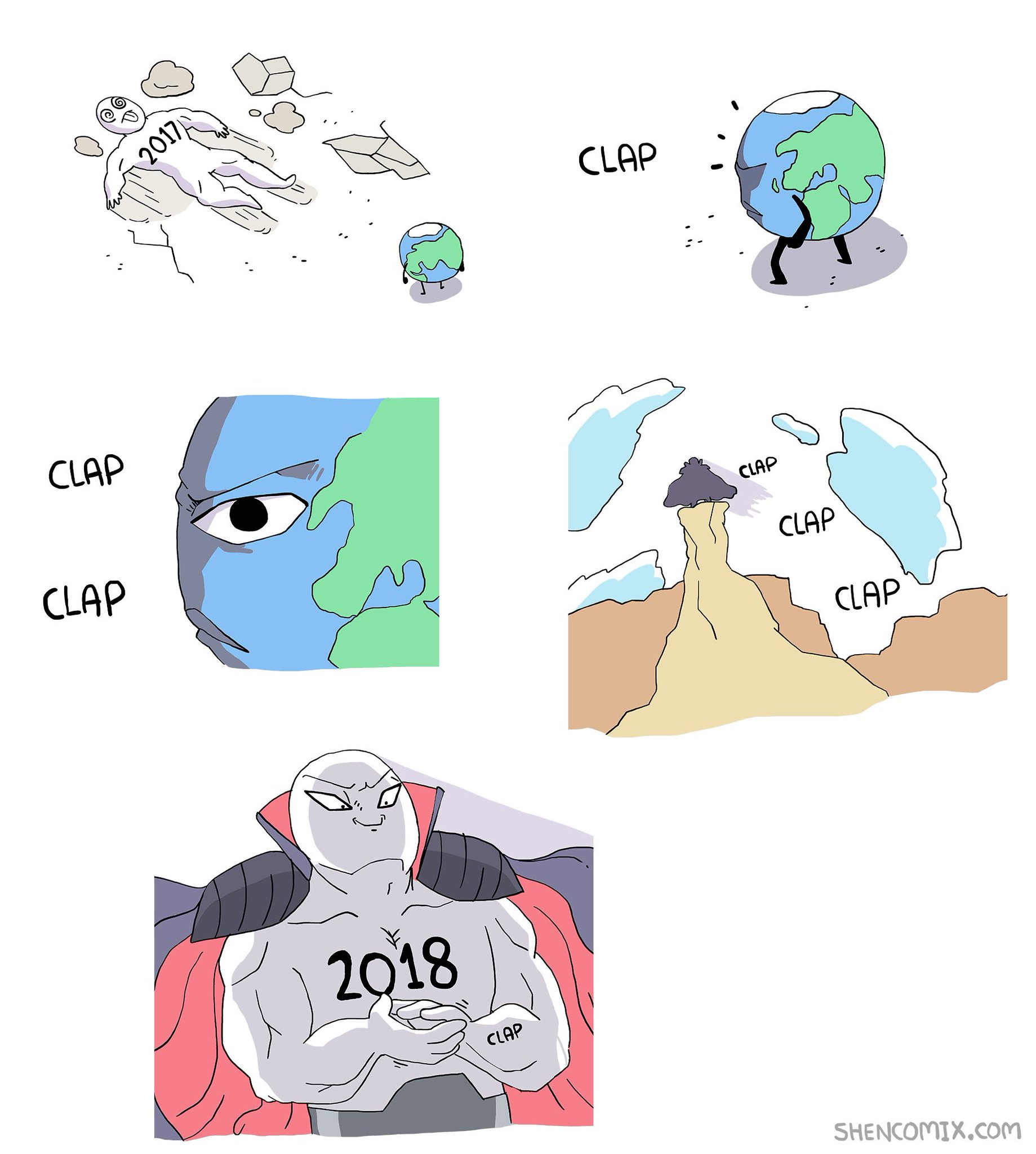 Shen made this. He's rad, so go to his website and throw money at him. 
As I tend towards being in a reflective mood on New Year's eve, I just wanted to spend a little time writing about, what is for me, one of the most key-est concepts in making sense of the world. It is the ancient Chinese word "Dao". The closest word that I can use to translate it is "life-way". "Dao" is one syllable shorter (a whopping 50%!) than "life-way" or "world-view" and it gives me an excuse to talk about ancient Chinese philosophy, something I am quite fond of.
Usually people hear about the word Dao (or "Tao") in relation to Daoism, and so think them a pair in a philosophical/religious tradition unto itself. However, the word Dao was actually something that all ancient Chinese philosophers shared in common vocabulariousness. A.C. Graham wrote a book called Disputers of the Dao, as, well, this is what they were doing way way way back in the day. They were disputing on which Dao was the right Dao to Dao society with. They were making reasoned arguments, writing poetry and even telling enigmatic and hilarious stories to move readers to their side.
Dao translates to English literally as "path" or "way", but its oh so much more than that! It is the metaphor that was taken as a given in early Chinese thought to kick off a big philoso-party, much like how the dogs named Metaphysics and Ideas were let out in "western" tradition.  Paths exist in nature and provide guidance, and so this seems like a rather keen metaphor for describing how a society works. So yeah, for the moment, forget the whole "Dao is the meaning of the universe, bro!" or whatever your stoned cousin told you between bong-hits.
Whenever I am faced with a choice, like what to eat for lunch
Really, a Dao is a network of paths, or a roadmap, that guides a society in a particular way. Every society has caught at least one. In order to get our point across we (usually) follow the rules of grammar, and to get around in a society we (usually) follow the rules of society. "But which frickin Dao is the right Dao?" one might casually remark while drinking ones afternoon tea. Well, unlike choosing logic in the 'west' as the arbiter of such cases, what many philosophers of that time would do to justify their Dao was to show how the cosmos/nature/Tien, was on their side. It's sort of the equivalent of saying, "Look man, you got a good argument and all that, but I got the whole universe on my side with this Dao of mine, soooo… I pretty much win." This is basically the equivalent of saying you can get an ought from an is, a big philosophical no-no. Everybody was doing this, that is until, according to philosopher/historian Chad Hansen, Zhuangzi, the man, the legend, came along an blew that house down.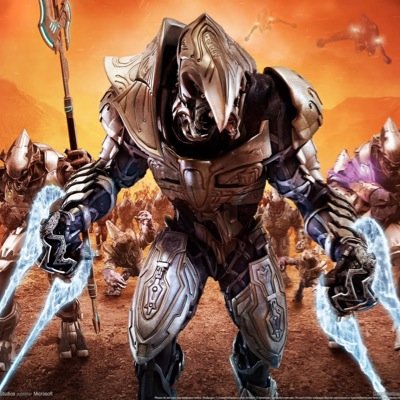 Logic, in Halo form
Hansen centers his argument around his interpretation of one of the most famous stories in the self-titled book, Zhuangzi  (庄子)  (~400 BCE). The story is called "The Piping of Nature". In this story, Zhuangzi tells about an older man lost in thought and another younger man who came to question him about it. The older man said he was thinking about the three pipings: the  piping of men, of the earth and the piping nature, and then he goes on to explain what they are. The piping of men is flutes, saxophones, saeng-hwang and such. Easy enough to understand. The piping of earth is pretty simple too, which is basically the eerie sounds the wind makes when it blows across cave entrances, cracked window sills and through the hollows of trees. But the piping of nature he says produces Daos, life-ways. Just as there are 10,000 things out there in the world (10,000 just meant a lot), there are 10,000 languages, and also 10,000 Daos, all coming about naturally via the piping of nature. Nature allows for 10,000 Daos and doesn't choose among them and so, and as the argument goes, we cannot find justification of one Dao or another Dao, from nature. You can't get an ought from an is. You can't get ethical guidance from nature, you can only get guidance from Daos. It's not turtles (buy Mr. Green's book), according to Zhuangzi, its Daos all the way down.
Zhuangzi translated: "I came here to blow minds, and help people get shit done. With butterflies."
Zhuangzi, seeing all Daos as being natural, is not arguing that all ways are equally good or right, he is just describing the state of things as they are, for better or worse. Although it does't really offer me any guidance per se, this is still one of the best models on the market to help one understand the world. The model sorta looks like this: 10,000 languages, 10,000 Daos, all swirling around. Now, here we are in the same situation as the ancient one, but with a giant technological spoon stirring things. A world drowning under the elite-controlled self-replicating digital hand-mixers spinning infinite loops of copy-pasta at speeds the eye can barely catch! I digress, but why is Zhuangzi's model so beneficial for me? It just reminds me that when I encounter people who come from a different Dao than me that I should just accept it. I think we tend to bristle when we come across someone different from ourselves, despite our half-assed pledges of loving diversity and such. Speaking for myself , I admit to wanting to make more excuses and tending more to hedge around working with difference, which is in my case often people who come from the 'dominant worldview'.
I don't know who made this. Whoever it is, I just want to say: I love you
So rather than bristling whiskers and rattling sabers, I find it much better to listen to nature's song, praise the sun and try to understand where that other is coming from. In changing my attitude, often times I notice a path opens up for 'jolly-coop'. What old ZZ teaches here is when you aren't busy trying to find out who is right and who is wrong, you can actually focus on moving forward and getting shit done. Whether successful or not in finding some solution everyone can agree on, if at least someone chooses to put one foot on the Dao of bridging Daos, that's one step towards awesomeness in my book. So perhaps it isn't merely the Dao concept that is the thing that really helps me organize the world, it's actually the story "The Piping of Nature". Either way you can't really grasp the context of the story without having at least a rudimentary understanding of the concept of Dao, as it is central to ancient Chinese philosophy and Zhuangzi. And as if that weren't enough!, becoming familiar with just one new word nets you, gets you, one step closer to understanding the 10,000 ways of life.
Enjoy the New Year everybody!